Is your child too shy to ask questions in math class? Is he falling behind because he isn't getting the personalized tutoring he needs? Online tutoring provides a platform to improve understanding key math concepts, raise grades and increase confidence all at the same time. Find out how an online math tutor can increase your child's success.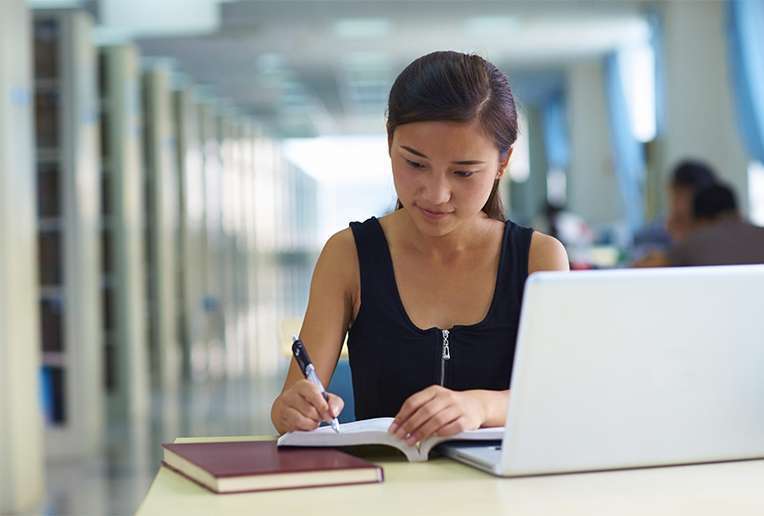 Improving Student Confidence
Learning key math concepts isn't easy for everyone, especially for shy children. Learning requires practice, and shy students may miss out on opportunities if they don't ask questions.
Online tutoring gives your student the practice time he needs to build confidence in the classroom and in life. Practice isn't just good for academic skills and increasing knowledge; it takes practice to build the social skills necessary to be confident. If your child isn't asking questions during class, it could be the result of
Thinking he is the only one with that question
Not being sure how to phrase his question
Having multiple questions and not sure which one to ask
Being afraid other students will make fun of him for asking questions
With an online math tutor, your child is empowered to ask questions, learns how to word questions to get the answers he needs, and has a chance to ask additional clarifying questions until he fully understands math concepts.
Providing One-on-One Tutoring
Math tutoring online provides your child with a one-on-one experience designed to meet his individual needs. With no interruptions from other students, your child can focus on learning without getting derailed by distractions or anxiety over ridicule.
Online tutoring brings a qualified tutor to your home regardless of location without transportation cost. Tutoring delivered online is also flexible around your child's schedule, so he can receive the help he needs at the times that are right for him.
And unlike face-to-face tutors, your child receives a record of the tutoring session he can review at any time.
Increasing Grades
Building confidence and increasing grades go hand in hand. Online math tutors can personalize instruction to focus on problem areas and build vocabulary to ask necessary questions.
As your student becomes more familiar with math concepts and processes, he'll gain the confidence he needs to complete assignments, perform better on tests and raise his grades.
Personalized tutoring plus online delivery equals improved math grades for your child. Help him gain the confidence and skills he needs with an online math tutoring session.
How Effective is Online Math Tutoring?
Math is arguably one of the most important subjects for students looking to broaden their career prospects. It is also the subject that challenges most learners and is likely to require additional study and help outside of the classroom. Online tutoring offers another resource for parents to provide this assistance to their children with several advantages over a conventional tutor. There are many reasons that account for the effectiveness of this learning model, such as outlined below.
Online tutoring allows a student to have one-on-one attention when learning Math, which is not common in a traditional educational environment like the classroom. Unlike a schoolteacher that has to manage 20 to 30 students, an online tutor can identify the skill level and gaps in knowledge of the student they are directly interacting with. This can be done through interactive programs and websites or through online question and answer sessions or correspondence with a tutor. Lessons, exercises and tests can then be set to address and improve the strengths and weaknesses of that particular student, thus ensuring that they are not missing any concepts or principles. This is especially important in a subject like Math, which builds on foundational knowledge.
Once an online tutor has assessed a student's skills in mathematics, they can also evaluate the best style in which a student will learn the most effectively. This means that lesson plans can be tailor-made to the individual.
An additional advantage is that the student can have unlimited access to exercises and tests to practice their skills as much as they would like to or feel they need to. Online tutors or software can then process or mark these and assess any problems in the student's learning much quicker than waiting for their next class or scheduled meeting with a tutor.
One more thing for parents to remember is that because students are learning and practicing Math in a digital environment, it is easier for the student, tutor and parent to monitor progress and results.
Math is a challenging subject for many students, but online tutoring can help by providing convenient access to tutors, advice and exercises. In most situations, it will inevitably help the learning process. However, parents should be sure to check in on their children's progress before any serious problems develop, and seek out a tutor shortly after discovering that their child may need out of the classroom aid.